---
Balbina, an Asiatic black bear female kept in the animal shelter in Korabiewice died at 12:25 on 9th of July 2013. She had been kept in Korabiewice since 1998, before she had passed through the circus life and being a "puppet" on the speedway track. According to some reports, she should be approximately 46 years old.

The health status of Balbina has been deteriorating for years. She had mobility problems and long periods of inactivity what has grown significantly in recent years. A proper examination and diagnosis is impossible without immobilization what is always a risk, the greater the older an animal is. Hovewer based on Balbina's behaviour, it could have been concluded that she was suffering from pain - the most probably associated with arthritis and degenerative joints disorders. A year ago, she has been put on a palliative treatment, aiming primarily at reducing the pain and improving a quality of her life. Unfortunately this had not brought an improvement. Additionally, during the periods of inactivity it was impossible to give her the pills on a daily basis.


It was decided to organize the examination of Balbina. It was planned for August 2013 but due rapid deterioration of her state, it had to be done earlier. The holiday season appeared to be difficult to organize it in sudden mode, but finally in two days the action was prepared. Thanks to Agata Rybkowska there was a mobile x-ray available. The examination was conducted by Kamil Karolczuk and Ludmila Strypikowska (x-ray). Balbina was carefully assessed and examined. The blood tests were done and available within 20 minutes. The overgrown claws, which started to grow into her paws, were trimmed. The x-ray revealed tremendous changes in the skeletal system. Many degenerations and arthritis in all paws and backbone were causing pain. The pain so severe, that there is no available drug to fight with it. It was decided not to wake Balbina from anaesthesia. In this sad story there is one positive element. Thanks to dr. Karolczuk, proper procedures and drugs, Balbina fell asleep without pain.


On the 10th of July 2013, professor Marek Houszka and dr. Tomasz Piasecki conducted a necropsy at the Faculty of Veterinary Medicine of the Wroclaw University of Environmental and Life Sciences. Samples for histopathological analyses were taken. The results will be known in several weeks.


Four Paws Foundation (Vier Pfoten) and Polish Viva Foundation founded this veterinary check. Also the funds raised on our project bank account (by OTOZ Animals) were used. Many thanks go to all three organizations.

Olimpia Kuźniewska, Agata Rybkowska and other employees of shelter in Korabiewice were taking best possible care for Balbina in her last months of life.


Many thanks for consultations, advices and readiness to dr. Tomasz Piasecki DVM (Wroclaw University of Environmental and Life Sciences), dr. Heater Bacon (University of Edinburgh), prof. Djuro Huber (University of Zagreb), and Paweł Botko (Poznan Zoo).

Update 18 April 2015

Thanks to cooperation with the Faculty of Veterinary Medicine in Zagreb (Croatia) and Matson's lab in Milltown (USA), we have information about the age of Balbina. The aging was based on the analysis of the tooth cementum. It tourned out that Balbina was a dozen years old, not more than 20. The disastrous condition of the skeletal system was in part related to her living conditions.
**************************************************************************************************************************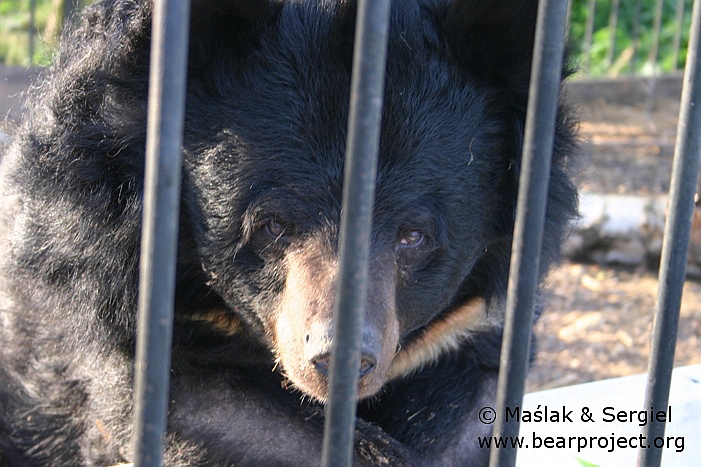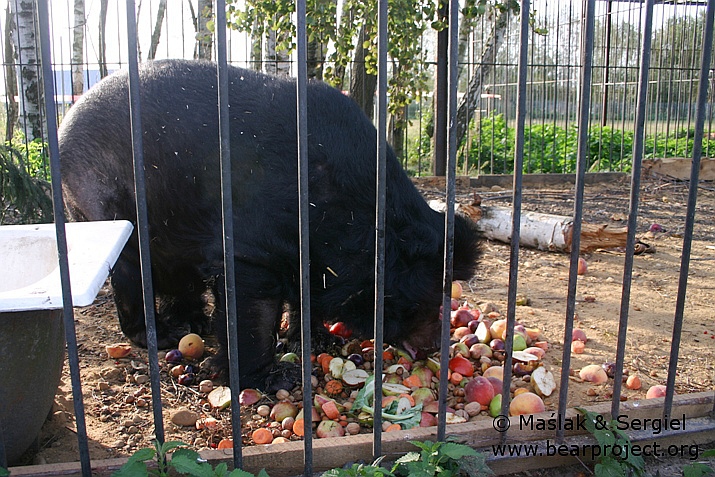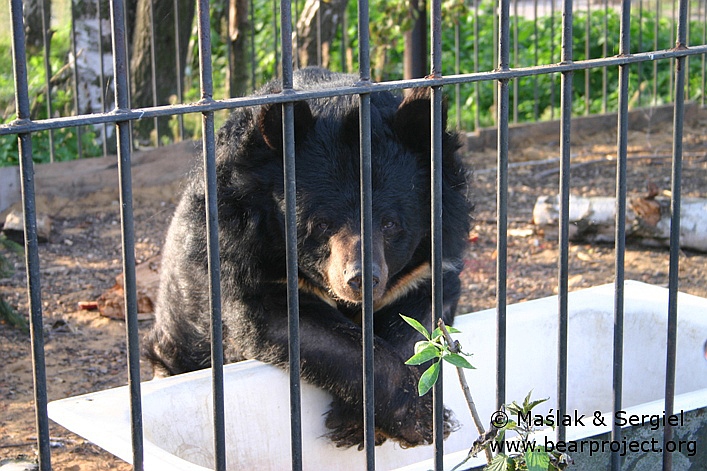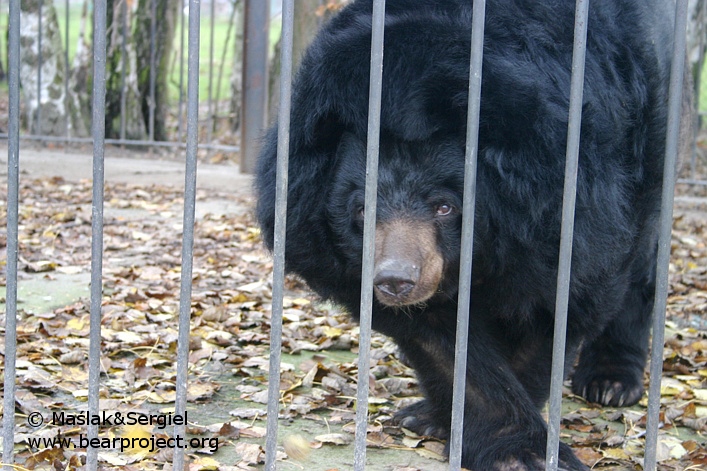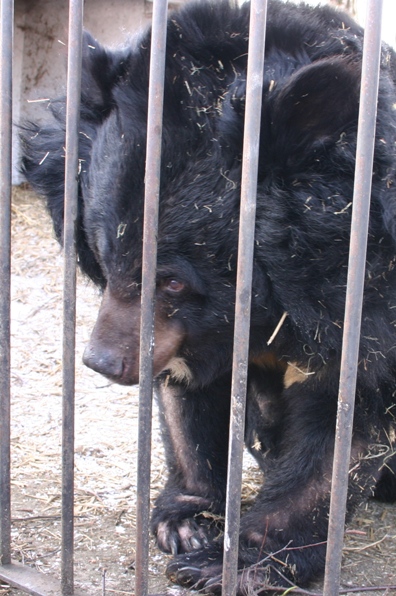 Webside of the Project on facebook (bilingual English/Polish)
http://www.facebook.com/bearproject.org
---
Sanctuary for bears in Poznań zoo - the tender announced! -

next »
« previous

- Why polar bears should NOT be kept in Warsaw zoo?
---