---
Pietka is 18 years old and the only male in Braniewo Zoo. Females - Ewka and Gienia – are being kept together in a concrete pit enriched recently, and Wojtusia is kept in a concrete cage that was enriched with wooden furnishing to facilitate waiting for the transfer to better place.

In June 2012 the keepers noticed reddish skin lesion on Pietka's left hip. Veterinarians that were consulting the case agreed that an intervention may not be necessary if the observed change does not grow. But it turned out that the tumor of about 10 cm grew from it. This year Pietka was frequently wipping the tumour, so injuring it and it was frequently bleeding. At the end it required a surgery.
Thanks to the funds provided by the zoo management (ABK Braniewo), Vier Pfoten Foundation (Four Paws Foundation) and gathered on our project's account, it was possible to help. We managed again to invite Professor Djuro Huber, a veterinarian and a biologist, a worldwide expert on the biology of bears. The surgery was conducted by Dr. Tomasz Piasecki (Faculty of Veterinary Medicine, Wroclaw University of Environmental and Life Sciences) - one of the country's top specialists in exotic and non-domesticated animals medicine.

The tumour was cut out, and the tissue was processed for histopathology. As always during such procedures, the health status was assessed. The results did not reveal any serious problems, except the need to change Pietka's diet. He is overweight, which has a negative influence on his condition in general, his organs, as well as joints.
Detailed guidelines concerning the diet for Pietka and other bears in Braniewo was sent to the managers of the zoo two weeks after the surgery. We were assured that this suggested changes will be applied.
We hope that soon there will be the funds found for the second phase of the construction of the sanctuary for bears, and all the bears from Braniewo will be moved to large semi-natural enclosures in Poznan Zoo.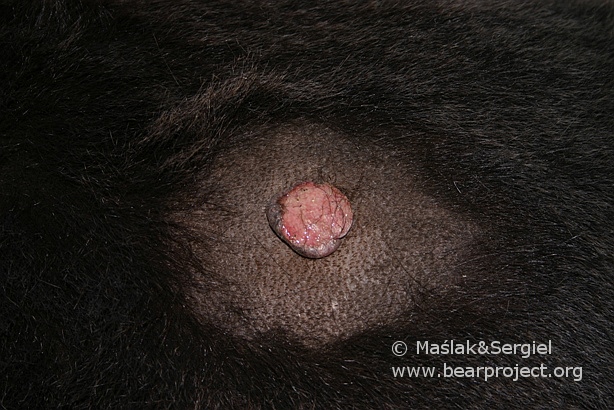 A tumour was often bleeding because Pietka was scratching it against the concrete

elements of the enclosure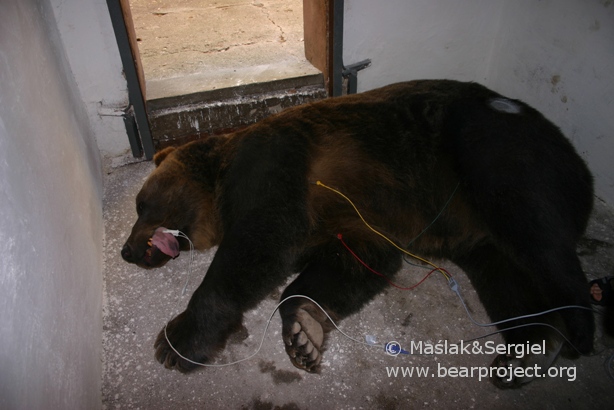 Sleeping Pietka
connected to
equipment
monitoring
vital functions throughout the procedure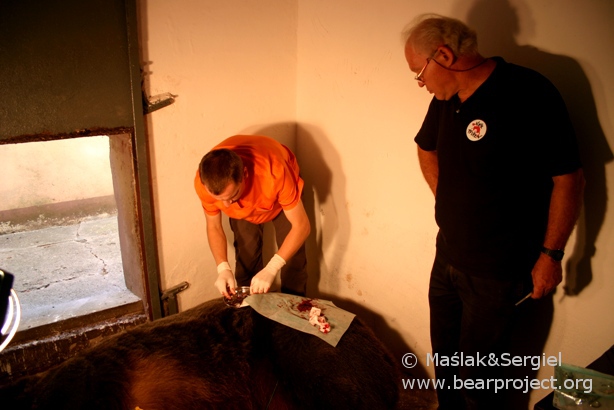 Dr. Tomasz

Piasecki (DVM)

during the

surgery.

On the right

-

prof.

Djuro

Huber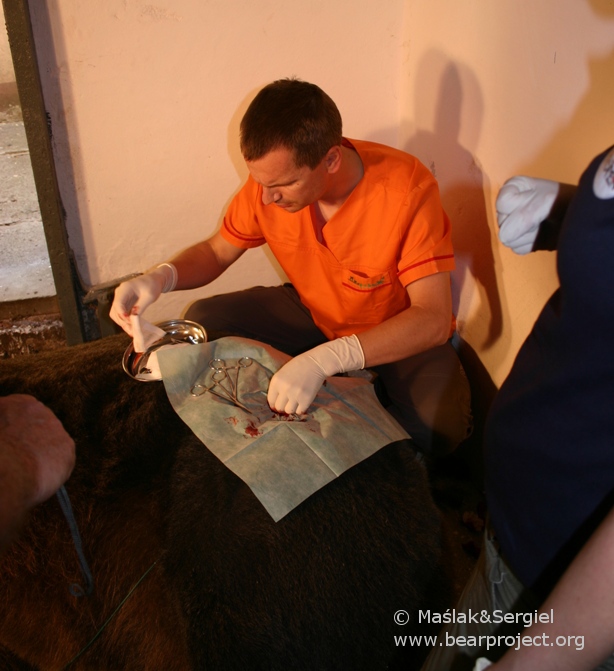 The indoor space is very limited in Braniewo Zoo, so the conditions for surgery were difficult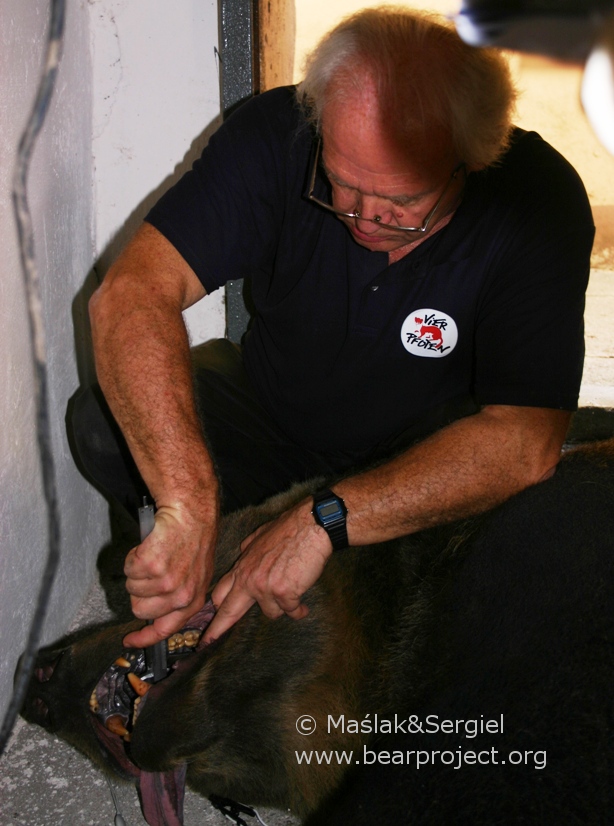 Prof.
Djuro
Huber
during teeth measurement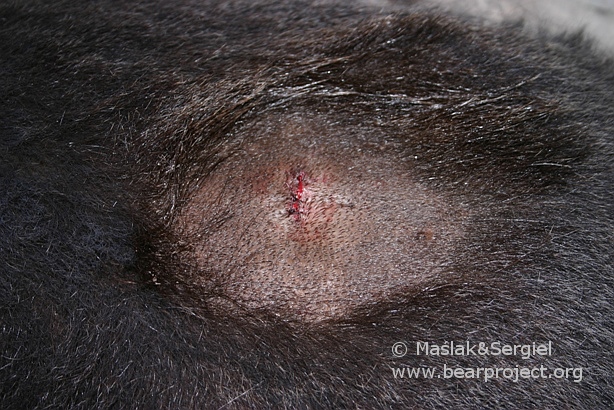 The

wound

already

sutured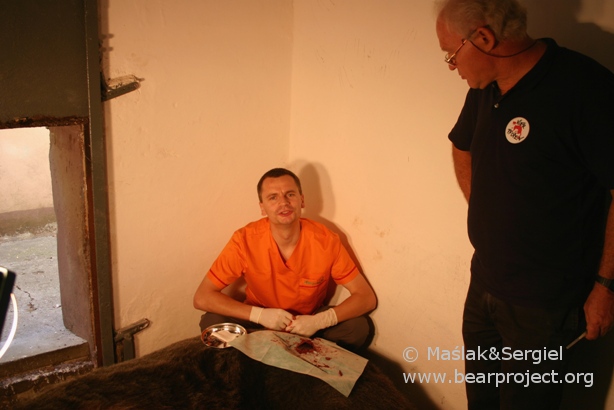 Dr. Tomasz
Piasecki
after
surgery
In

Braniewo

Zoo

are

also

homeless

pets housed.

During the

preparation

and after

surgery

we were

accompanied by

cats

.

Cats and

dogs are

up for adoption (contact: Braniewo Zoo

)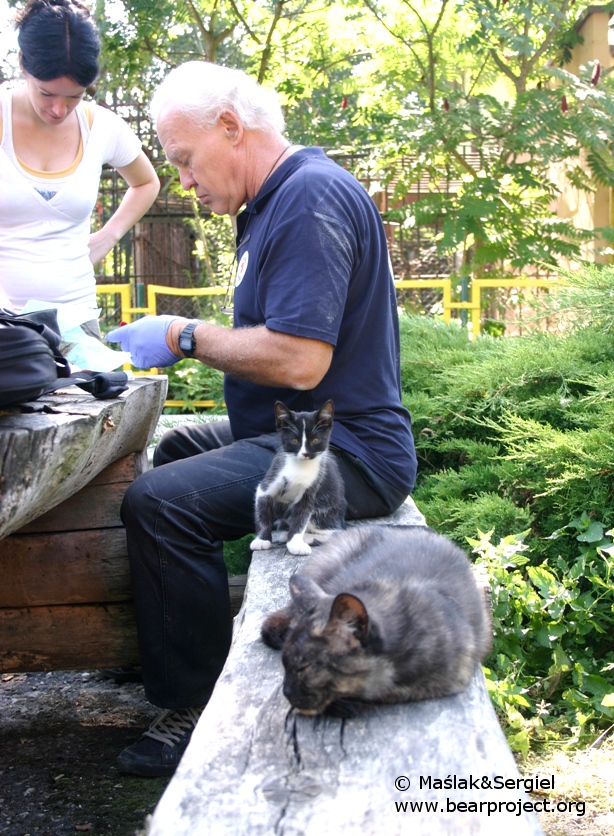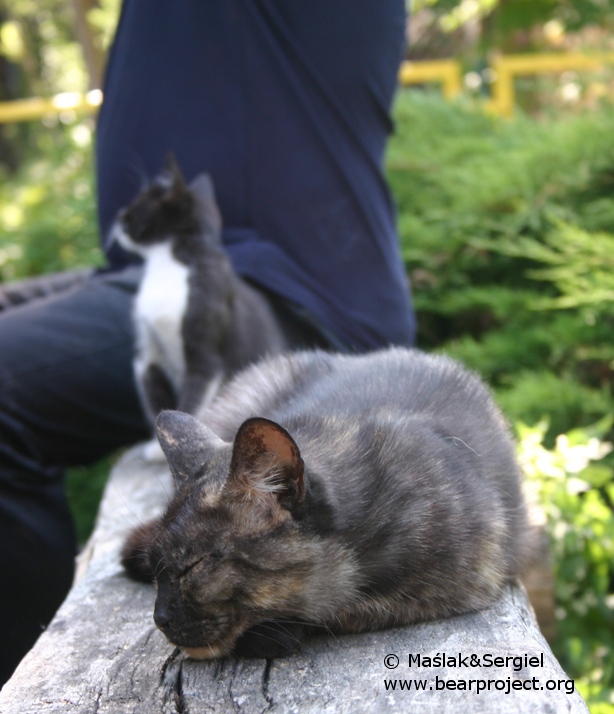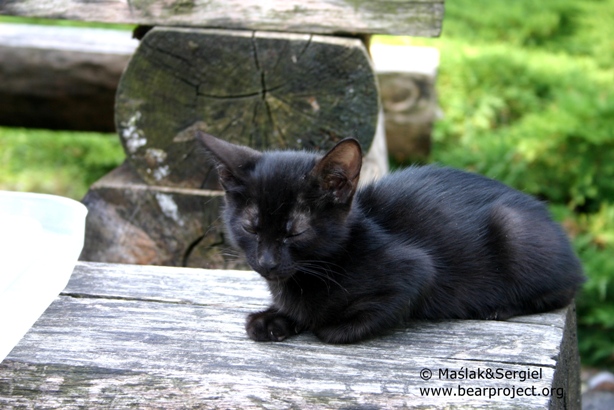 Project profile on Facebook (bilingual Polish-English):
http://www.facebook.com/bearproject.org
Help for bears living in poor conditions in Poland:
Bank account details:
OTOZ Animals
swift code: BPKOPLPW
IBAN: PL 61 1020 5226 0000 6602 0247 0052

---
Why polar bears should NOT be kept in Warsaw zoo? -

next »
« previous

- Lech Banach – contributor of the sanctuary for bears in Poznan zoo resigns from the position
---