---
What's new about bears in Poznan?
First, some recall of important events on a way from Korabiewice to Poznan.
1. The question asked by Vier Pfoten Foundation, with whom we have cooperated for several years, concerning the possibility of building a sanctuary for bears using an existing infrastructure, cane be only replied in one way: Poznań Zoo. The foundation stone for the construction is laid some months after.
Details:
http://en.bearproject.org/news/show/id/369
2. On 29th of October 2013, Boris, Misha and Vanya were moved from a shelter in Korabiewice to large bear enclosures founded by VP. All three bears quickly adapt to the new semi-natural conditions. Report from the moving with links to the history of bears from Korabiewice: http://bearproject.org/news/show/id/406


Over the last year at least two events deserve a note:
VETERINARY EXAMINATION – DENTIST IN POZNAŃ ZOO
On 5th of September 2014, veterinary examination of bears at the Poznan zoo was conducted. Dental intervention was needed for Misha and Vanya. Wania for more than a week had been poorly eating and almost exclusively soft foods. After immobilization Wania was moved to the car with mobile X-ray. That exam revealed a progress in joint degeneration. The dentist had to remove three teeth. Also blood tests were made and an abdominal ultrasound. Both ultrasound results and blood parameters were surprisingly good. The cause of symptoms turned out to be laryngitis. Antibiotic therapy was applied and successful.
Next in line to the dentist was Misza (Misha). This time it was a root canal treatment of upper right canine. Blood tests and abdominal ultrasound were also done. The ultrasound was also used to examine Misha's eye that was injured during the training in the Russian circus. The exam confirmed that the eye is not a source of infection and it is not needed to remove the eyeball.

The only bear not subjected to any treatment this time, was Boris. His teeth are in the best condition. He is about 19 years old. During the whole action he was in the outdoor enclosure and was highly interested in a large number of people and cars.
The whole team involved in the vet check was composed of (1) medical division: Dr. Marc Loose (dentist) and Sabine Loose (assistant), Johanna Painer (wildlife veterinarian, Leibniz Institute for Zoo and Wildlife Research, Berlin), the zoo team: Leszek Antkowiak (V-Ce Director), Maja Szymanska-Łukszo (curator of carnivores) and keepers of bears, Marta Grześkowiak (assistant on education); the FOUR PAWS team: Melitta Töller (contact person for German media), Magdalena Scherk-Trettin (translator), Chris Flechter (photographer) and external expert team: dr. Robert Maslak (Institute of Environmental Biology, Univeristy of Wroclaw, bearproject.org) and dr. Agnieszka Sergiel (Institute of Nature Conservation, Polish Academy of Sciences, bearproject.org)
WANIA IS DEAD
Some time of his life he had spent in a skyscraper in Moscow. Before that he had gone through hard episodes of being used for the training of bear hunting dogs in Russia and also a circus life. With another bear (Misha) he was confiscated by customs in Poland, and given to the Warsaw Zoo. Due to lack of space in the zoo, he was passed over to the dog shelter in Korabiewice (ca. 70 km SW from Warsaw) as a deposit. He spent there 17 years. In November 2013 all bears from Korabiewice were moved to new semi-natural enclosures in Poznań zoo (Fotoreportage: http://en.bearproject.org/news/show/id/377). Wania had mobility problems but last weeks before euthanasia his activity decreased and the joints degeneration severely affected his state. He was suffering from pain connected with arthritis and a degenerative joints disorder. Already more than a year before, he was put on a palliative treatment, aiming primarily to reduce the pain and improve the quality of his life. On 17th of December 2014, due to deteriorating health, Wania was carefully examined and his health status assessed. The examination was led by Johanna Painer (Leibniz Institute for Zoo and Wildlife Research). The assessment was clear - to continue the life with such changes in skeletal system is a pure suffering. It was decided not to wake Wania up from anaesthesia. He fell asleep without pain.
Wania - happy moments in Poznań (slides): https://www.youtube.com/watch?v=6XsfwTaFDJ0&feature=youtu.be


NEW BEARS IN POZNAN - COMING SOON
Four bears in Braniewo are waiting for the next enclosures in Poznań zoo. Wojtusia, Ewka, Gienia and Pietka are the last bears in Poland living in dramatically poor conditions. The movement will take place probably in 2016. It depends on the construction time.
Bears in Poznan have round the clock access outdoors, and are being closed only for the review of enclosures and spreading food. Throughout the day they can forage, dig, run and play.
PHOTOREPORTAGE
5th SEPTEMBER 2014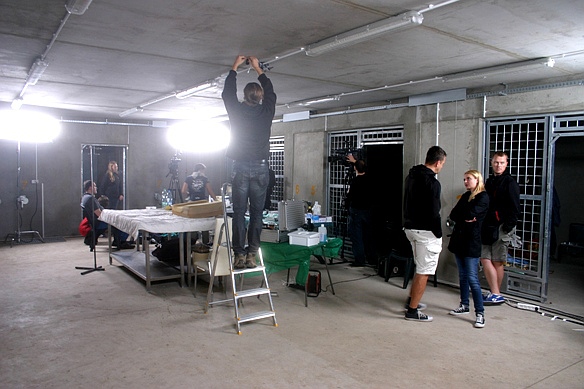 Preparations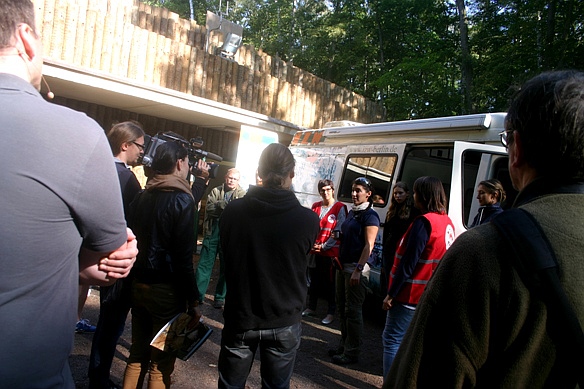 Briefing before starting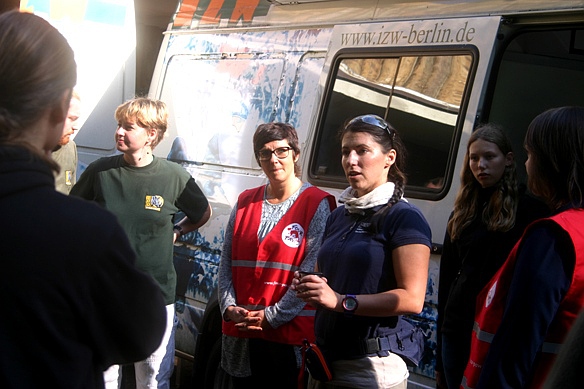 From the left: Maja Szymańska-Łukszo (curator of carnivores), Magdalena Scherk-Trettin (Vier Pfoten, translator), Johanna Painer (wildlife veterinarian, Leibnitz Institute for Zoo and Wildlife Research, Berlin)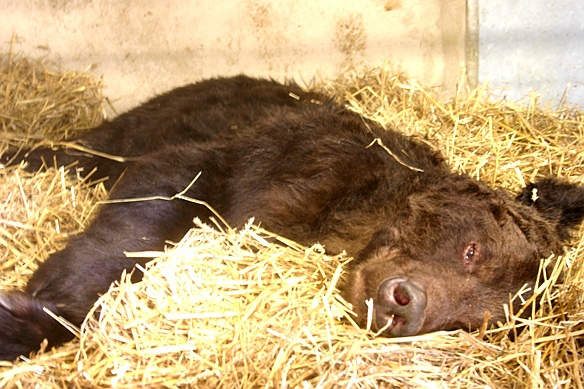 Wania just after immobilization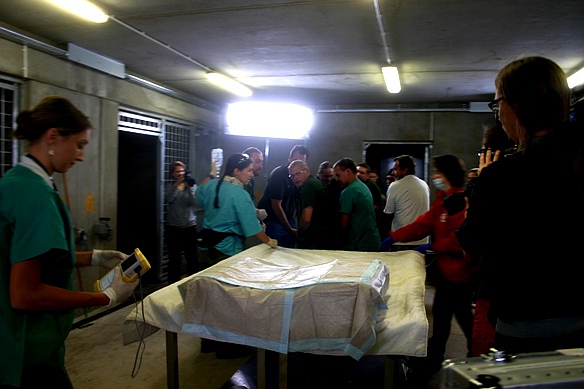 The moving of such a big bear requires an effort of at least 8 persons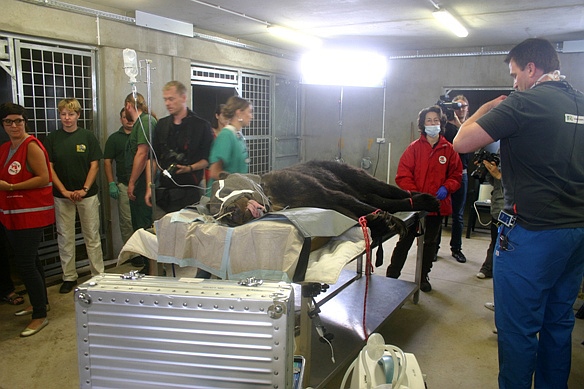 Just a moment before examination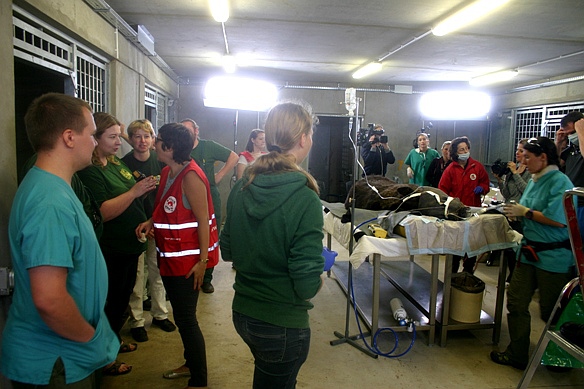 It turned out that Wania had a laryngitis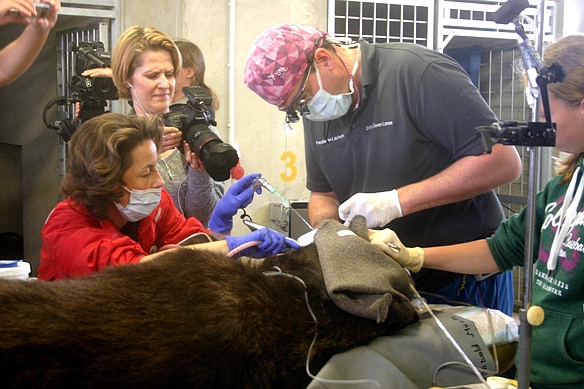 Dr. Marc Loose (dentist) and his assistant
Dental treatment of bears takes a lot of time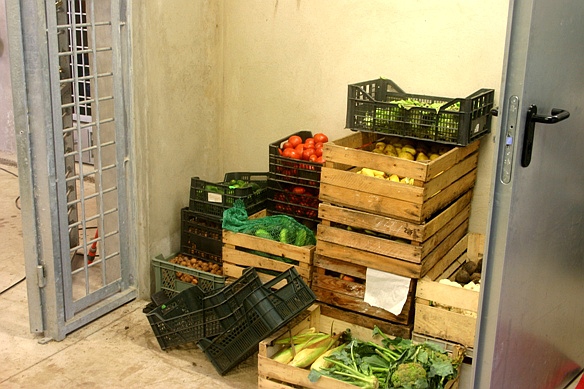 Bears before immobilization can not eat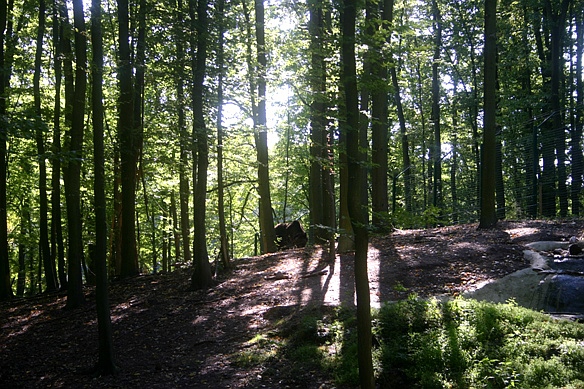 Borys walking in the woods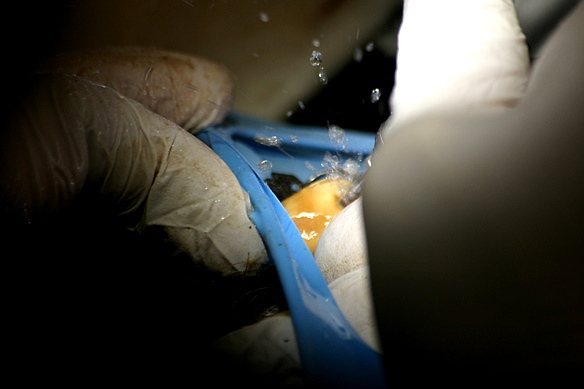 Dental treatment
Canine root canal treatment
Drilled and cleaned canal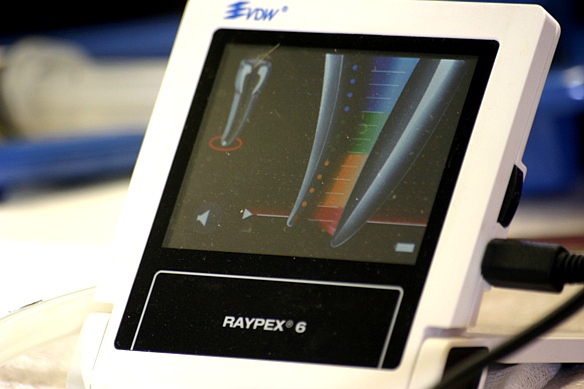 The equipment allowing precise treatment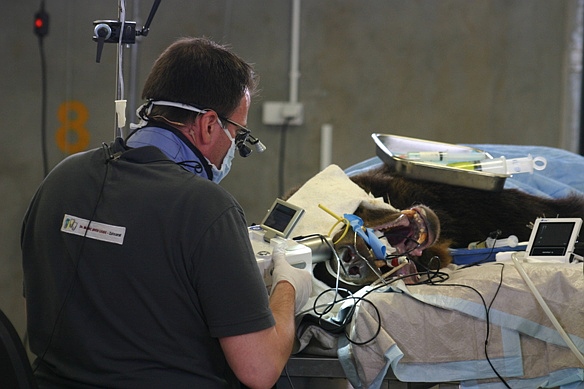 Thoroughly cleaned root canal is the most important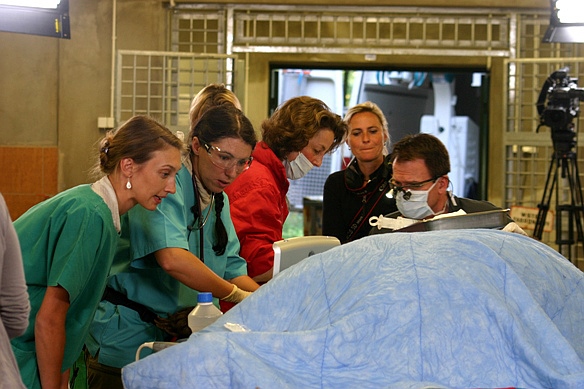 Dr. Painer performing abdominal ultrasound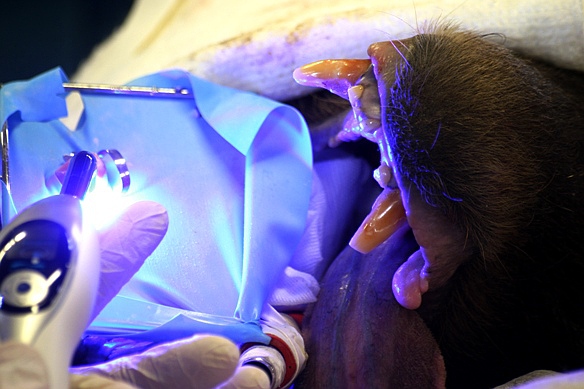 Light-cured composite in the canal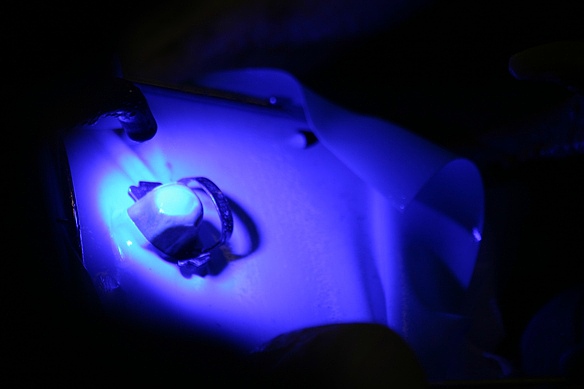 Another moment...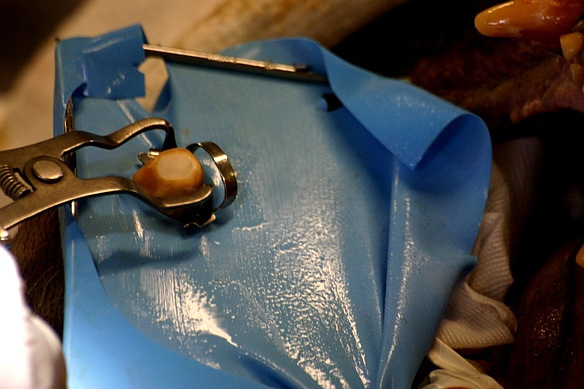 ...and the tooth is ready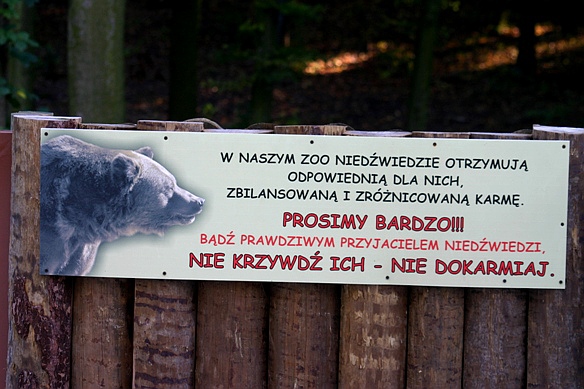 Very good bear information boards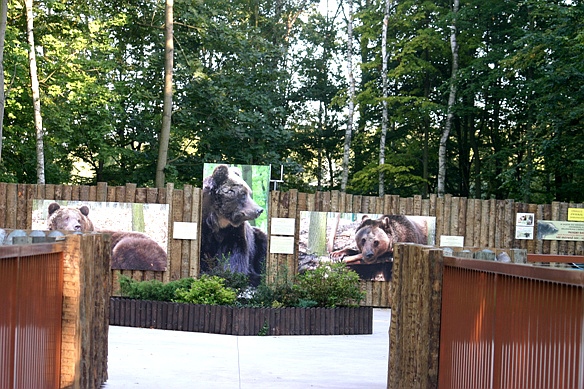 On the terrace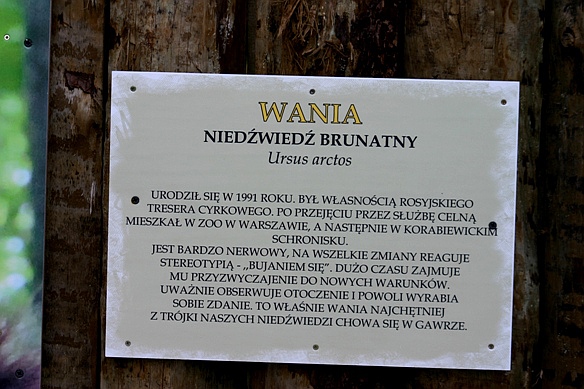 Information about Wania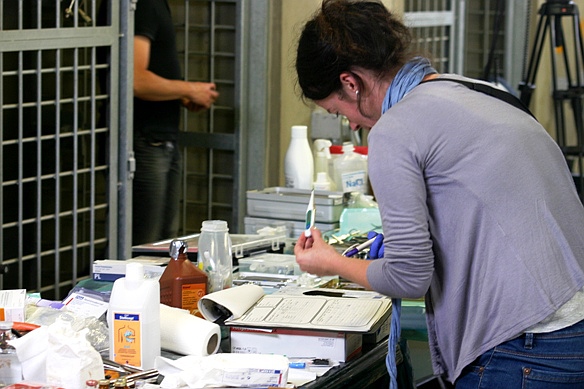 We were there...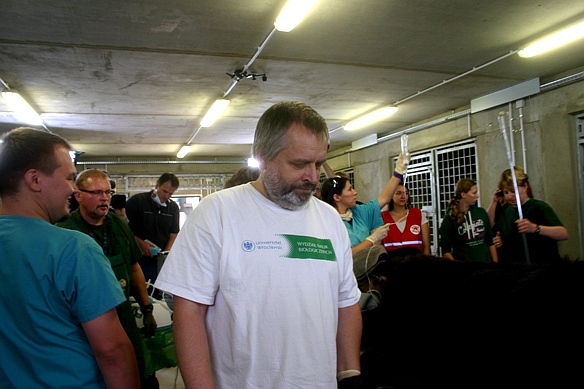 We were there
...
17th DECEMBER 2014
Wania
---
From cages in Korabiewice to sanctuary in Poznań -

next »
---